Living Unhurried #24 - fashionable sleeping bag for your iPhone!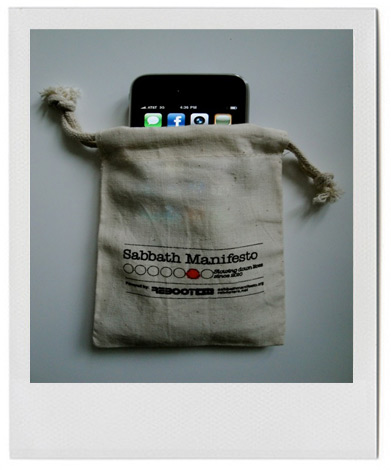 Yup - that's right! The folks at
www.sabbathmanifesto.org
have created a sleeping bag for your iPhone - sort of a fun little reminder to help us live a little less hurried. I love the idea!
What other technology in your life might need a sleeping bag? TV? Computer? wi-fi modem? Kindle? Nook?
Surely I won't suggest one for any of you playing with a new iPad toy!
Maybe tonight, tuck in your technology, light a candle, and write a letter to God about what's going on in your life and heart. Pay attention to how you feel and what is going on in your soul - are you anxious? Hopeful? Have unanswered questions? Fears? Angry? Tell Him - He's big enough to take it on and be with you in the midst.
Blessings
Join the Unhurried Revolution!