Living Unhurried #67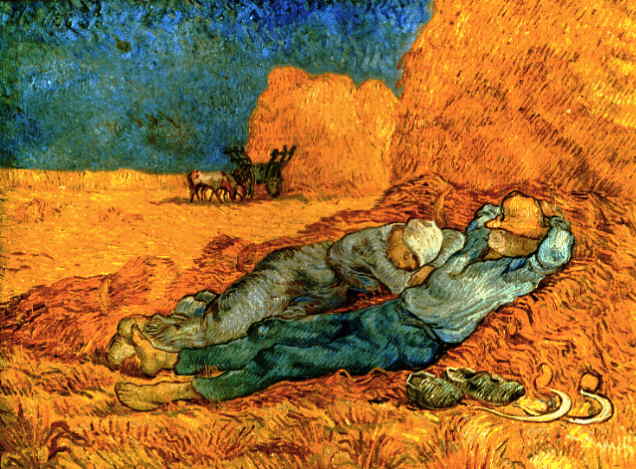 Vincent Van Gogh's "Noon: Rest From Work" (After Millet)

1889-90; Musée d'Orsay, Paris
"My soul finds rest in God alone
My salvation comes from Him..."
~Psalm 62:1
Rest does not "just happen" - our souls need to "find" it - that seems to indicate that it takes some unhurried and intentional effort to put ourselves in a place where true rest can open our heart, mind, soul, emotion and body to God's loving care. What we find is what we're longing for - our "at-home-ness" with ourselves in God's presence.
How have you encountered God in the midst of restful moments this past week?
What keeps you from rest?
What do you need some "salvation" from -
From being overcommitted?
From being over loaded with junky foods?
From not getting enough sleep?
From compulsions that make you feel guilty if you care for yourself...?
Financial difficulties from overspending?
How is God inviting you to
find
rest in Him this week?
How does that make you feel?
How do you want to intentionally respond?
Unhurry up - Join the Unhurried Revolution!